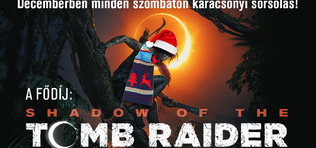 A december szokásosan a sorsolás hónapja lesz! Minden szombat karácsonyi sorsolást tart a blog, amikor is minden alkalommal 15 nyertest fogok kisorsolni a jelentkezőkből.
A felajánlásokban továbbra is tök jók vagytok, nagyon köszi ezért mindenkinek, aki bármivel is hozzájárult ehhez az eseményhez, remélem jövőre is megtartjátok ezt a jó szokásotokat ;)
És ahogy az lenni szokott, a közel 200 nyeremény mellé ismét összedobtunk a tagokkal egy fődíjra valót, ami nem más, mint a Shadow of the Tomb Raider!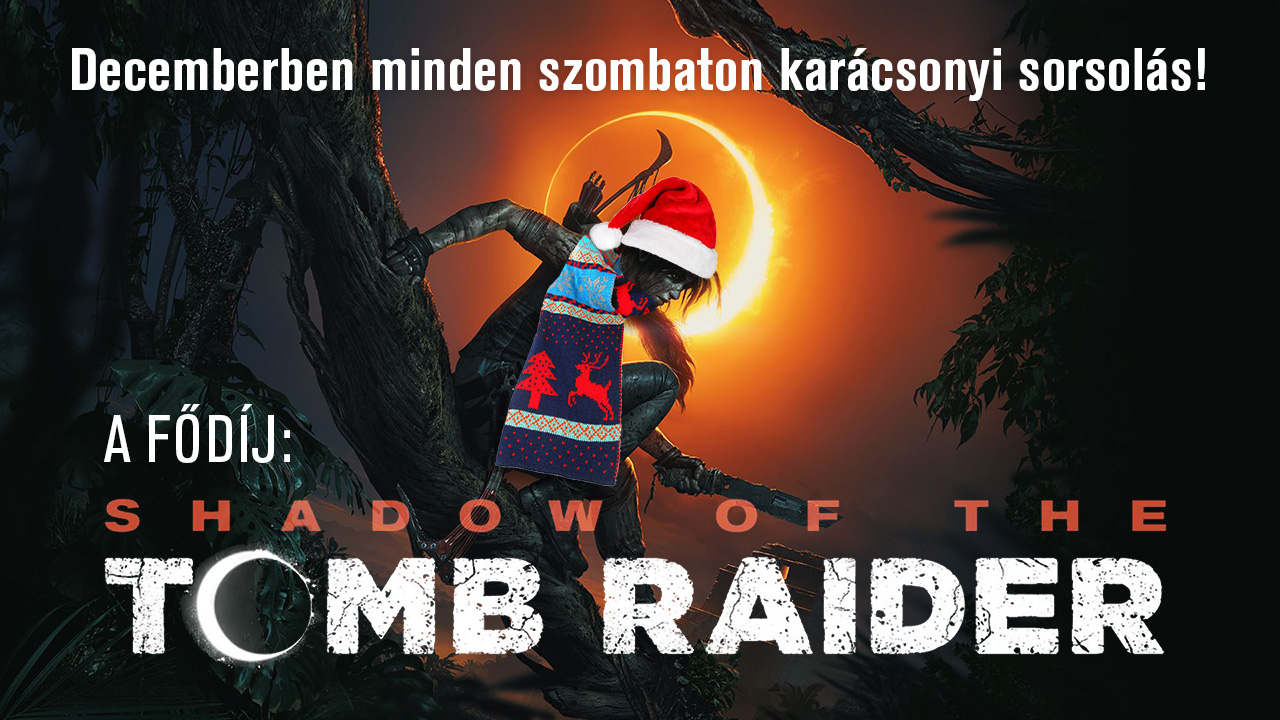 Aki pedig még nem tudná, az évben gőzerővel beindult a játéknapló YouTube csatorna is, amiben többnyire a gyűjtői cuccaimat, játékokat és egyéb érdekességeket mutatok be a lehető legrészletesebben. A jó hír, hogy idén a Youtube-on is lesz egy sorsolás menő ajándékokkal, úgyhogy mindenképpen figyeljétek majd a következő videót ;)
Természetesen továbbra is jöhet a támogatás, szóval ha nem ismered vagy még nem vagy feliratkozva, akkor irány a csatorna:
FELIRATKOZÁS ► http://bit.ly/jateknaplo-yt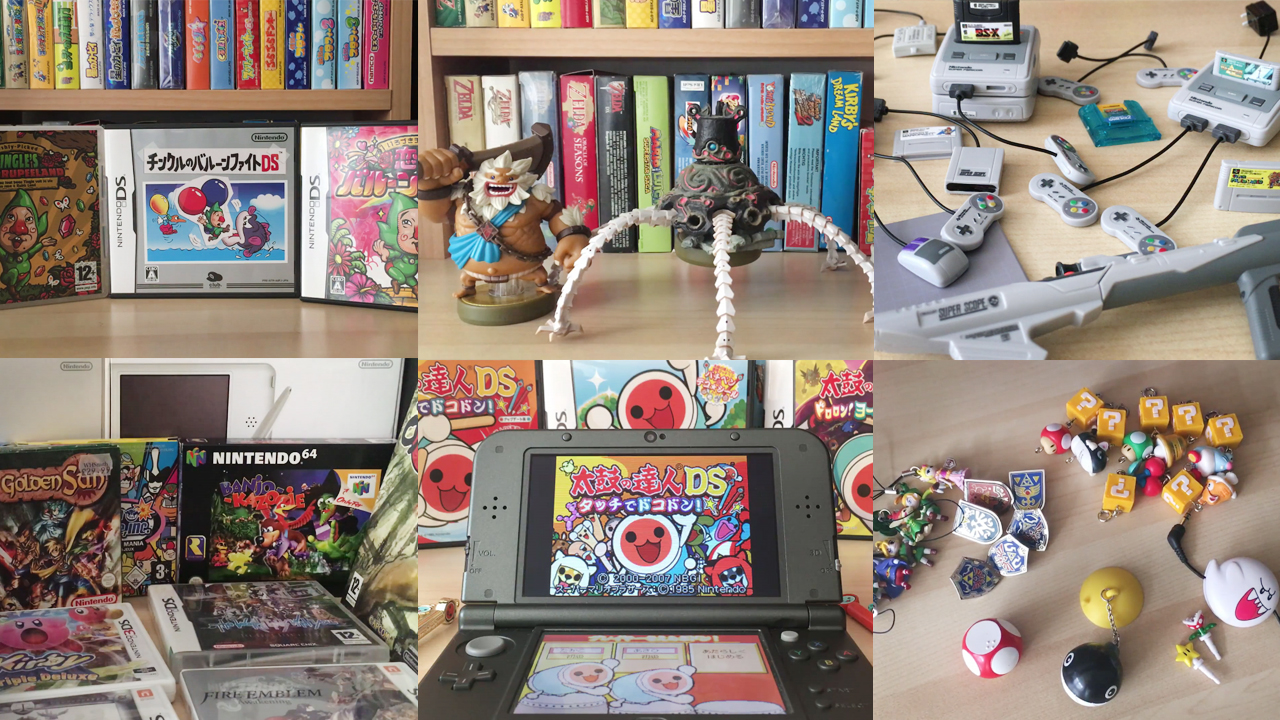 Óriási köszönet nektek, hogy idén is a bloggal tartottatok, remélem jövőre is találkozunk!
Most pedig jöjjön a lényeg, a sorsolás!
A sorsolás

A sorsolás Facebookhoz kötött:

Lájkold a játéknaplót, ha még nem tetted, lájkold a sorsolást és kommenteld alá a játék címét (több is lehet), amit szeretnél megnyerni.

Minden szombat (december 8, 15, 22) 15 játékot fogok kisorsolni, 24-én pedig a Shadow of the Tomb Raider fődíjat. Az eredményhirdetés szombat esténként 19:00-kor lesz, a sorsolás a random.org segítségével történik.
A nyertesek listáját Facebookon, a Steam csoportban és a poszt végében fogom közölni. Ha látod a nevedet, akkor nincs más dolgod, csak írni egy privát üzenetet a Facebookon a blognak,én pedig dobom is a nyertes kulcsot a játékhoz.
A választható nyeremények:
A játékot csak magadnak aktiválhatod, mivel a sorsolás célja, hogy olyanhoz kerüljön a játék, akit tényleg érdekel.
Sok szerencsét mindenkinek!
December 8.
Tibor Krajer - The Elder Scrolls® Online
Ugri Füles - Life is Strange Complete Season (Episodes 1-5)
Péter Méhes - Game of Thrones: A Telltale Games Series
Tóth Mihály - Umbrella Corps™/Biohazard Umbrella Corps
Péterffy Zoltán - Ticket to Ride
Tibor Lakatos - NBA 2K16
Csenge Franczia - Strider
Szabó Zoltán - Worms W.M.D
Nagy Saca - Subterrain
Molnár Dániel - System Shock: Enhanced Edition
Gábor Melegh - Riptide GP: Renegade
Ákos Körtvélyes - Pathologic Classic HD
Ádám István Takács - Dead Rising 2
Áron Varga - Bastion
Bajnóczi László - Grim Fandango Remastered
A játékokat felajánlotta: master shooter (tiszteletbeli játéknapló főtámogatónk), reprobus, rosejbli, sityi, Khronos, Louro, aperager, Grabo, Motig, TheGamers Hungary FB csoport, lafaty, eyesis, Zimányi Gábor, Demerzel, Varga Nobert, evoka, Gonda Gábor, Buuster, CrimsonX, geri, budo82, KubanitoS, jamy79, genndy, Louro, FollowTheORI, Bús Rudolf, Geomow, Kiru Hoshino, Csanád és a játéknapló csapata